About Us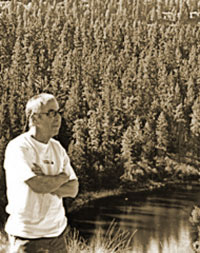 Don Barbieri
For over 40 years, Don Barbieri has led development, business and philanthropic endeavors throughout the Pacific Northwest. In Spokane, Washington, Don led the redevelopment of over one mile of the Spokane River including the historic Broadview Dairy, Red Lion Hotel at the Park, Red Lion River Inn and the upscale Riverpoint and Upper Falls condominium developments. In regional work, Don developed over four miles of Priest Lake, Idaho, through a state-of-the-art planned unit development called Huckleberry at Priest Lake resulting in 90% dedicated open space and forest/wildlife restoration and conservation.
Don served as President, Chief Executive Officer and Chairman of the Board of Red Lion Hotels Corporation (previously WestCoast Hotels, Cavanaugh's Hospitality Corporation) leading dramatic growth and success of its hotel, entertainment and real estate divisions. Don retired from the board and his Chairmanship in 2012.
Don served as a member of the Washington Economic Development Board under three governors while chairing the State of Washington's Quality of Life Task Force. He is a past Chair for the Spokane Regional Chamber of Commerce, served as President of the Spokane Chapter of the Building Owners and Managers Association, was President of the Spokane Regional Convention and Visitors Bureau and chaired Sacred Heart Medical Center in some of its strongest growth years, and currently serves on the steering committee of the Healthy Washington Coalition.
Don was the Democratic candidate for U.S. House of Representatives in 2004 and remains very politically and civically active. Don resides in Spokane with his domestic partner, Sharon Smith. Together they founded and manage the Smith-Barbieri Progressive Fund, a 501(c)3 charitable foundation that focuses on eradicating poverty, expanding affordable housing and other quality of life issues in the Inland Northwest.
For 25 years, Sharon led national operations and marketing efforts for hotel brands. While living in Arizona, California and Washington state, she was involved in a variety of community efforts focusing primarily on poverty and homelessness. In 2003, Sharon left her career to volunteer with her partner on his campaign for U.S. Congress providing solid political, local, state and federal knowledge.
Sharon served as Chairwoman of the Spokane County Democrats in 2005/6 leading to election victories unparalleled in Eastern Washington in decades, served as Vice Chair of the Washington State Democratic Party in 2009/10 and was instrumental in the Obama for America campaign in 2008.
Sharon founded the Inland Northwest Leadership PAC and remains very politically and civically active including currently serving on the board of Planned Parenthood Votes Northwest. She resides in Spokane with her domestic partner, Don Barbieri. Together they founded and manage the Smith-Barbieri Progressive Fund, a 501(c)3 charitable foundation that focuses on eradicating poverty, expanding affordable housing and other quality of life issues in the Inland Northwest.
Smith-Barbieri Progressive Fund, A Charitable Foundation
Selected Financial Information
| | | | | | | |
| --- | --- | --- | --- | --- | --- | --- |
| Description | 2010 | 2011 | 2012 | 2013 | 2014 | 2015 |
| Income | | | | | | |
| Donations | $0 | $329,250 | $955,933 | $42,481 | $410,620 | $28,777.00 |
| Program Service Revenue, net of costs [1] | $249,026 | $181,578 | $365,793 | $356,502 | $589,659 | $0.00 |
| Investment Income | $35,284 | $147,789 | ($118,937) | ($4,604) | $1,640,559 | $251,782.00 |
| Other Income | $0 | $10,394 | $6,649 | $52 | $452 | $172.00 |
| Total Income | $284,310 | $669,011 | $1,209,438 | $394,431 | $2,641,290 | $280,731.00 |
| Expenses | | | | | | |
| Grants & Projects | $28,740 | $370,042 | $18,200 | $65,148 | $224,580 | $384,928.00 |
| Management & General | $0 | $14,142 | $13,952 | $54,638 | $83,517 | $91,863.00 |
| Fundraising | $0 | $0 | $0 | $0 | $0 | $0.00 |
| Total Expenses | $28,740 | $384,184 | $32,152 | $119,786 | $308,097 | $476,791.00 |
| Net Increase in Net Assets | $255,570 | $284,827 | $1,177,286 | $274,645 | $2,333,193 | -$196,060.00 |
| Net Assets | $2,599,967 | $2,884,794 | $4,062,080 | $4,334,725 | $6,210,433 | $6,014,373.00 |
[1] Affordable housing projects previously in the portfolio.
The Foundation Trustees, Sharon Smith and Don Barbieri, personally donate to the Foundation themselves to fund certain projects and cover ALL overhead costs. They employ no foundation staff, draw no salaries or fees and receive no personal benefit from the Foundation.
100% of every dollar donated (other than those by the Foundation Trustees) goes to initiatives and programs that help build Inland Northwest quality of life. To learn more, click here.

Our Advisors
We are not alone! The Smith-Barbieri Progressive Fund has great advisors who are experts in their fields as well as respected community participants.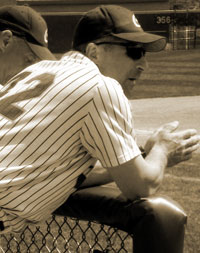 Brian G. Gosline, P.C. – Attorney
Brian Gosline's primary practice is in individual, corporate, partnership and estate and gift taxation and planning as well as valuations. Brian received his B.B.A. and J.D. degrees from Gonzaga University in Spokane. He is a member of the Washington State Bar Association and Spokane County Bar Association. Brian is a C.P.A. and is a Past President of the Washington Society of Certified Public Accountants and formerly served on the Board of Directors and as Chairman of numerous WSCPA Committees. He was also a member of Council of the American Institute of Certified Public Accountants, the governing body of the 340,000 member AICPA. Brian was President of the Gonzaga University Alumni Board of Directors and a member of the Gonzaga University Board of Regents.
Brian has served as an officer and member of numerous boards of financial institutions, non-profit and charitable organizations and is a Past President of Spokane South Little League. He has spoken before various groups on corporate and individual tax matters as well as estate and gift taxation and has written numerous articles for national and local publications involving various issues of income, estate and gift tax planning. He is an adjunct professor of federal taxation and business law at the Gonzaga University Graduate School of Business where he was named MACC Faculty of the Year for 2010-2011.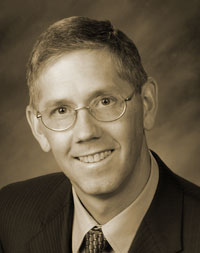 Kevin R. Sell, CPA – Accountant
Kevin Sell is a Certified Public Accountant with over 28 years' experience working with businesses, individuals and organizations. He focuses on providing income and estate tax planning and compliance to clients throughout the Inland Northwest. After more than 16 years with the largest accounting firm in the West, 4 years ago he decided to join Heiskell MacGillivray, where he can spend time working individually with his clients. He is also an adjunct professor of income tax accounting at Gonzaga University.
Kevin is a member of the American institute of CPA's, the Washington Society of CPA's, the incoming President of the Spokane Estate Planning Council, and is Past President of Spokane Chapter of CPA's and a Past Board Member of the Washington Society of CPA's. He has served on many philanthropic boards, including Past President of Healing the Children – Inland Northwest, Past Annual Giving Chair – Community Colleges of Spokane Foundation, Past Treasurer of Healing the Children and Past Treasurer of Planned Parenthood, Inland Northwest. He is an avid sportsmen and enjoys mountain biking and running.
---